Hi! It's Ayu again here. Today I want to talk about our HG serum ✨.
It's Iunik Propolis Vitamin Synergy Serum. This serum is buzzing the skincare community on social media. That's also how we got to know this serum. I don't have high expectation when I bought it at first, but turns out it's really really good.
Let's start with brand introduction, Iunik is not really a big and popular Korean skincare brand. Their concept is about minimalism, simple, natural ingredients and reasonable price.
This Propolis serum is their best seller product. I haven't got the chance to try their other serum but they have several other interesting serum.
Moving on to this Propolis Vitamin Synergy Serum. This serum main function is for soothing, nourishing and revitalizing. It is formulated with 70% Proprolis extract and 12% Hippophae Rhamnoides Fruit Extract (also known as Sea Buckthorn fruit). The main component, Propolis, contains anti-inflammatory properties that makes skin radiant. Other key ingredients are
Centella Asiatica extract for skin calming,
Vitamins, Mineral and Amino Acids for nutrition boost
Hippophae Rhamnoides Fruit Extract for skin vitalizing
Niacinimide & Adenosine for skin brightening and wrinkle care.
This serum also has Patented Oriental Beauty Fruits Newplex which is composed by Pomegranate, Figs, Mulberry and Ginkgo which are famous for their use of maintaining the health and beauty in ancient oriental medicine. They contain rich nutrients to protect skin from external stress and also offers antioxidant benefits which is effective in reducing skin damage, pigmentation, and inflammation caused by UV rays.
Ingredients :
Propolis Extract, Hippophae Rhmnoides Fruit Extract, Water, Butylene Glycol, Glycerin, Methylprpanediol, Niancinamide, Dipropylene Glycol, 1,2-Hexaanediol, Rosa Damascena Flower Water, Sodium Hyaluronate, Betaine, Glycosyl Trehalose, Honey Extract, Beta-Glucan, Hydrogenated Starch Hydrolysate, Allantoin, Carbomer, Arginine, Hydroxyethylcellulose, Adenosine, Dipotassium Glycyrrhizate, Pentylene Glycol, Citrus Auranitum Eergamia Fruit Oil, Centella Asiatica Extract, Portulaca Oleracea Extract, Hamamelis Virginiana Extract, Punica Granatum Fruit Extract, Ficus Carica Fruit Extract, Mours Alba Fruit Extract, Ginkgo Biloba Nut Extract, Caprylyl Glycol.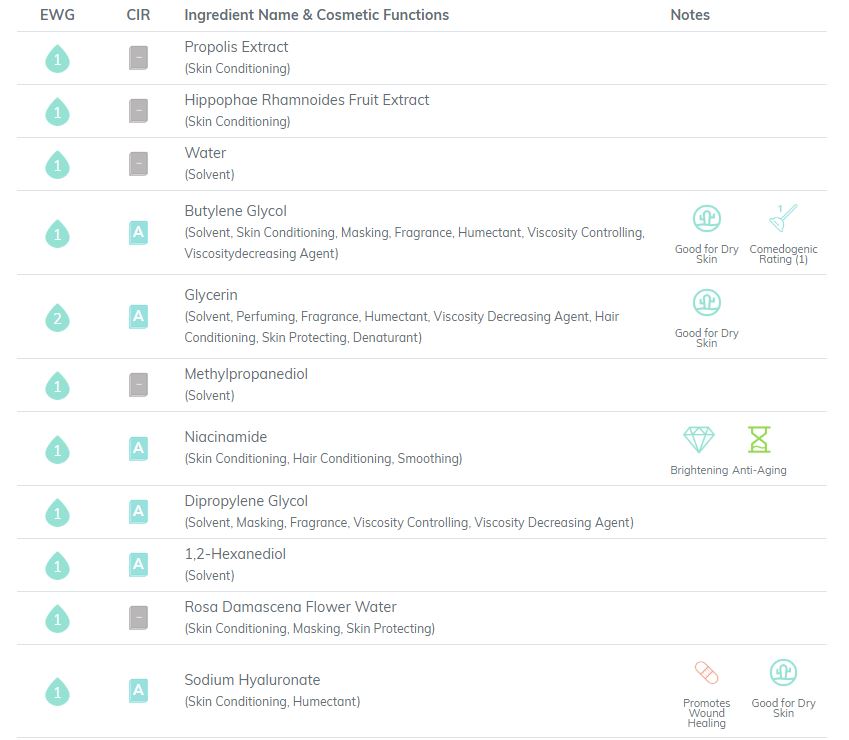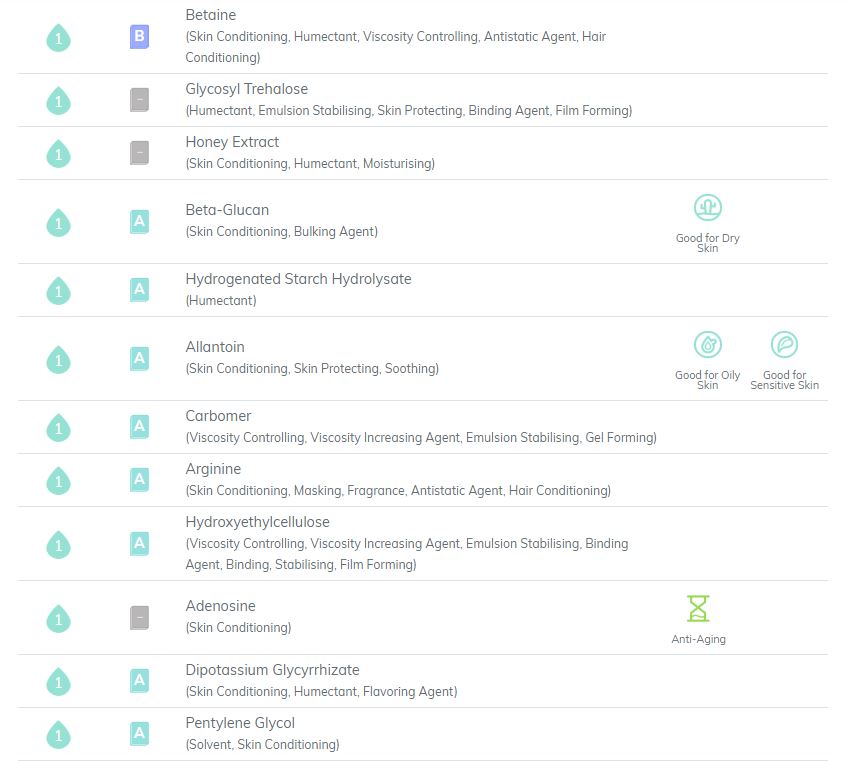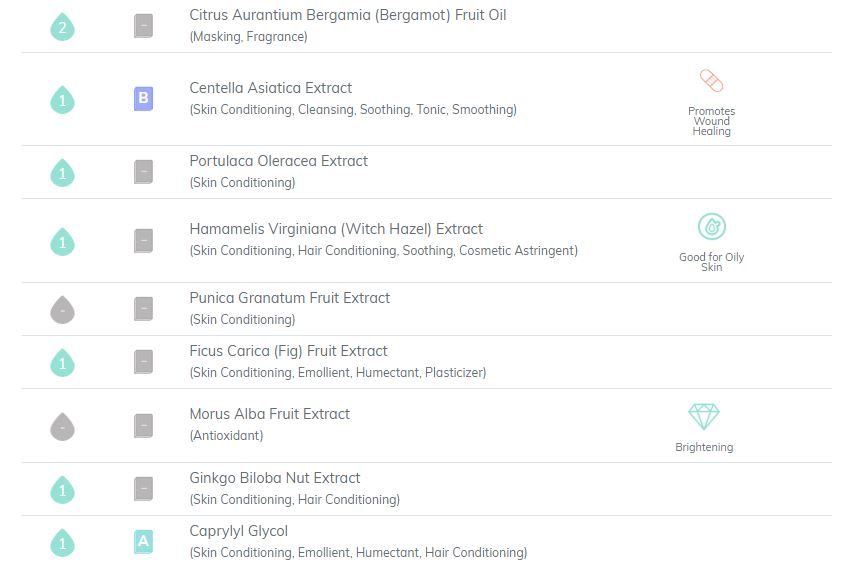 souce : skincarisma.com
My experience
We first bought this for our youngest sister (she's around 19 years old) because suddenly she had a lot of fungal acne. When we got it, before our sister bring it to her place (she's in uni at another city with us), I took some sample for myself in an empty bottle. It was only about 5 ml but it works so fast for my skin. I had some hormonal acne at the moment and this serum helps get rid of them faster than ever. From that moment we're so amazed by how effective this serum is and decided to buy it for ourself too.
The texture of this serum is a bit sticky, not too thin nor thick and absorb really fast into skin. It has a hint of honey and bergamot scent. It has a light yellow transparent color. Other than the amazing combination of ingredients, it also has no synthetic fragrance and dyes. For packaging, it came in a glass bottle with pipette which is very convenience to use.
How I feel right after I use it? It quite hydrating and not sticky at all on the skin. I love to use it day and night. After a while? It really makes my skin radiant and clearer. I consider this serum as a HG 'vitamin' for my skin. Because my skin look so much healthier when I use this serum. The only thing that I didn't really see is the wrinkle care effect.
This serum retails for around 17 USD (price varied depends where you get it) or around 170k IDR. For that price, I think this serum gives a lot benefits to my skin. P also feel the same about this serum. Her skin is brighter and healthier after using this serum. And we have different skin type, so I assume this serum works on every skin type.
Repuchase? Already done it 😉. I don't have any bad comments for this serum. Thanks Iunik for creating such a great serum in a very affordable price ❤️.
That's it for now. Thank you for reading our blog post!
XOXO