Hi! It's Ayu here. Today I want to talk about a new Korean brand (this is my first time using it) that exceed my expectation. The brand is called Soroci and the products that I've tried and want to talk about are the Organic Rice Calming Essence and Eeje Facial Soap*. Those products are gifted but all opinions are mine.
Soroci is a Korean based skincare brand that focuses on letting the skin breathe and conducts research on cosmetics that improve the skin and life. 'Beyond Organic Healing' is SOROCI's unique skin solution. By analyzing the patterns that allow the skin to breathe comfortably among 180 kinds of plants, their products are constituted from only selected ingredients and extract precisely to maximize efficacy and freshness to create healthy skin. Their products include plant-based ingredients with high moisturizing efficacy that are extracted directly from their natural state. They also eliminate unnecessary ingredients, commit to supplying fresh products, and guarantee product quality.
Soroci products are produced in small quantities using carefully selected natural ingredients. Natural ingredients are studied in detailed and directly extracted one by one, pursuing the true value of the natural ingredients rather than efficiency.
SOROCI ORGANIC RICE CALMING ESSENCE
It's a calming essence for irritated skin that also gives hydration from 9 different types of plants. This essence is suitable or sensitive skin, acne skin, and irritated skin. Their key ingredients are Rice Bran and Aloe Vera which is a great soothing agent.
My thoughts
When I got this essence, the first thing that I do as I looked into the ingredients list and really impressed by them. They have great ingredients at the top of the list such as Rice Germ Extract, Ceramide NP, and Aloe extract. This essence also doesn't use artificial fragrance and has no alcohol in it. The ingredients are mostly natural extracts and essential oils only which is great. I personally prefer this kind of products because of my sensitive skin (I almost don't have any more fragranced skincare in my collection).
This essence has a light gel texture and a little goes along the way. I only need two drops to cover my face. It also has a hint of Aloe and Lavender smell. It came in a glass bottle with a dropper that is very convenient to use.
After using it for almost a month, I can say I'm in love with this calming essence! This essence came when I have some hormonal acne around my lips and this helps soothe them all. It's also quite hydrating for me. I will still be using it regularly as a hydrating essence, even if my skin is not irritated anymore. I can say, I'm impressed with this product. I will update later after finishing this product!
Ingredients : Water, Oryza Sativa (Rice) Germ Extract, Butylene Glycol, Ceramide NP, Aloe Barbadensis Leaf Extract, Cereus Grandiflorus (Cactus) Extract, Sodium Hyaluronate, Algae Extract, Paeonia Lactiflora Extract, Poncirus Trifoliata Fruit Extract, Ulmus Davidiana Root Extract, Coix Lacryma-Jobi Ma-yuen Seed Extract, Glycyrrhiza Glabra (Licorice) Root Extract, Propolis Extract, 1,2-Hexanediol, Lavandula Angustifolia (Lavender) Oil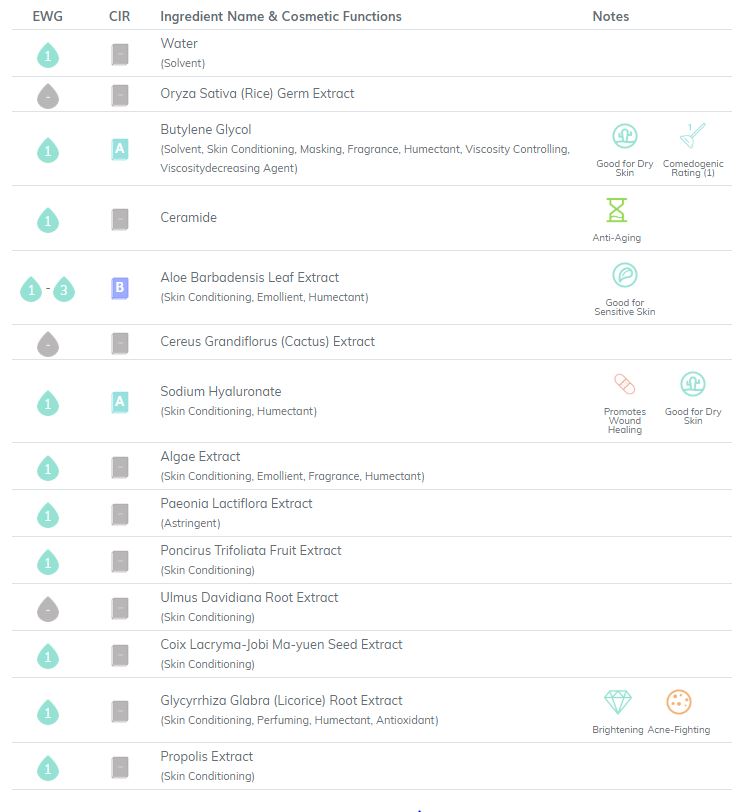 via skincarisma
EEJE SOAP
This facial soap bar is a lightweight and gentle facial cleanser that foams microbubbles of microparticles that cleanses deep into the skin. It removes excess sebum and dirt, also can be used by any skin types. How to use it? Just lather the soap with wet hands to create foam and wash face gently with the foam.
It's been a long time since I used a facial soap bar. To be honest, I was a little worried to use this soap on my face because usually, a soap bar breaks me out. But, this one turns out really gentle on my dry skin. It doesn't strip off my skin and doesn't have any scent at all. So far I'm really liking this soap!
Ingredients: Coconut Oil, Glycerin, Grapefruit Extract, Gravy Extract, Licorice Extract, Sophora Extract, Elm Root Extract, Paeony Root Extract, Castanea Crenata Shell Extract, Almond Extract, Tocopherol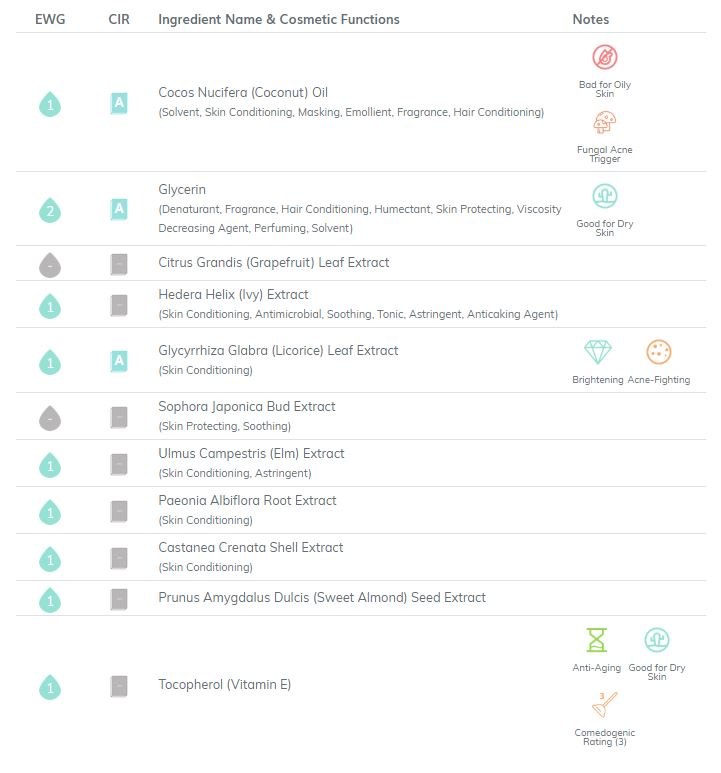 source : skincarisma.com
I can say, I'm impressed by this brand. It has great ingredients and actually works! The change is noticeable and I'm beyond happy with my current skin condition after I incorporated these two products into my routines (I have no active pimple at the moment, yeay!). I'm very interested in trying their other product. I will tell you later if I got my hands on their other products.
That's it from me for now. See you!
-A