*this product is provided by Benton for review purposes. As usual all opinions all mine.
Hi! It's Ayu, again. I'm lucky enough to get another chance to try Benton products first before they sell it for the public. Right now I want to talk about Benton PHA Peeling Gel*. It is a brand new exfoliator in the form of peeling gel.
Benton PHA Peeling Gel has three main ingredients which are PHA, Cellulose and Chrysanthemum Morifolium Flower Extract. How those ingredients works? The cellulose absorbs dead skin cells and impurities while PHA melts dead skin cells and whiteheads, allowing a 2-step chemical and physical exfoliation.
This product can be used by all skin types (normal to sensitive) and also targeted to help with uneven skin tone, rough skin, and enlarged pores.
This peeling gel uses the third-generation PHA (Lactobionic acid) which has better quality and safer than the second generation (Gluconolactone). PHA is used instead of AHA because it's a milder exfoliant ingredient so it will safe to use even on sensitive skin. Other than for exfoliating function, PHA also forms a moisture barrier and gives skin smooth texture.
Cellulose is a botanical ingredient that makes skin texture smoother. Chrysanthemum Morifolium Flower Extract, which is known as natural moisturizing water and soothing water, help soothe and moisturize the skin which may become dry after exfoliating dead skin cells and impurities.
This peeling gel is made to minimize concerns of irritations and scratches. It is a mildly acidic dermatologically tested and helps with sufficient moisturization, allowing even sensitive skin to exfoliate without burden. This product is also free of artificial fragrance, coloring, volatile alcohol, PEGs or other controversial ingredients.
Ingredients :
Aqua (Water), Cellulose, Pentylene Glycol, Coco-Caprylate/Caprate, Glycerin, Chrysanthemum Morifolium Flower Extract, Ceramide NP, Sodium Hyaluronate, Dipotassium Glycyrrhizate, Ammonium Acryloyldimethyltaurate/VP Copolymer, Lactobionic Acid, Allantoin, Propanediol, Caprylic/Capric Triglyceride, Hydrogenated Lecithin, Phytosteryl/Octyldodecyl Lauroyl Glutamate, Sodium Gluconate.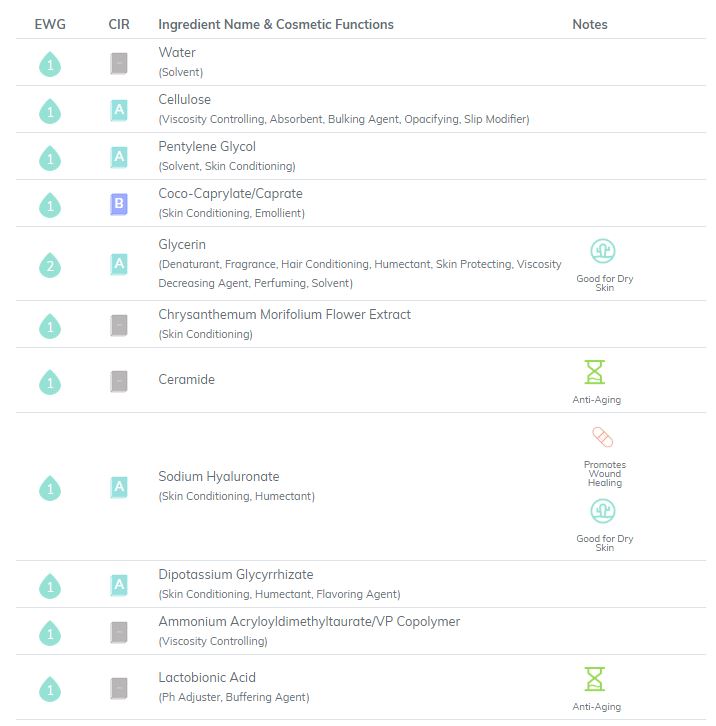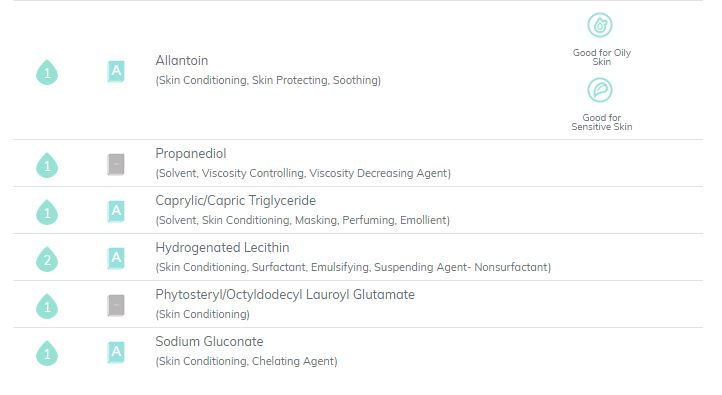 source : skincarisma.com
How to use it? After cleansing, apply a suitable amount to dry face and spread evenly avoiding contact with eyes and mouth. Gently massage with fingertips and scrub off cellulose and dead skin cells. Wash off with lukewarm water. (Recommended use: 2 ~ 3 times a week). It can also be used on other parts of the body such as elbows, heels, ankle bones to remove dead skin cells
My thoughts
I've been using this peeling gel for about three weeks. At first, I use it once a week to test if it was suitable for my skin. After that, I use it twice a week for around two weeks. I didn't get any bad reaction from this peeling, so it's a relief. This gel is quite light, very easy to spread and not harsh at all. Since it's a chemical and also physical exfoliator, at first I thought that this gel will be quite intense for my sensitive skin. But it turned out the opposite direction. It is very mild, the texture is also soft and it has no scent.
I use it on damp skin after I use a facial wash. I massage it gently on my face until the gel turns into soft white crumbs. After that, I rinse my face with water and continue the rest of my skincare routine. I always use it at night, well I never use exfoliating products in the morning either. In instant, I can feel my skin feels really smooth and quite moist too. As it is a quite gentle exfoliator, this product has become one of my favorite physical exfoliators at the moment.
For the size, I think this is very perfect, it is 70 ml. Because a little goes along the way and this product PAO is 6 months. I don't think I can finish it was bigger than this. I also like the packaging. Tube bottle is always the best for this kind of texture.
Overall, I love this peeling gel and would recommend it if you're looking for a chemical & physical exfoliating product in one. And it is quite gentle for my sensitive and dry skin too.
Thanks for stopping by at our blog! Hope you find this review helpful. See you!
#benton #bentoncosmetic #BentonPHAPeelingGel #PHAPeelingGel #PeelingGel #2StepPeeling #Exfoliation #Peeling #MoistureGlowPeeling #koreanSkinCare #Kbeauty #PHA #HyaluronicAcid