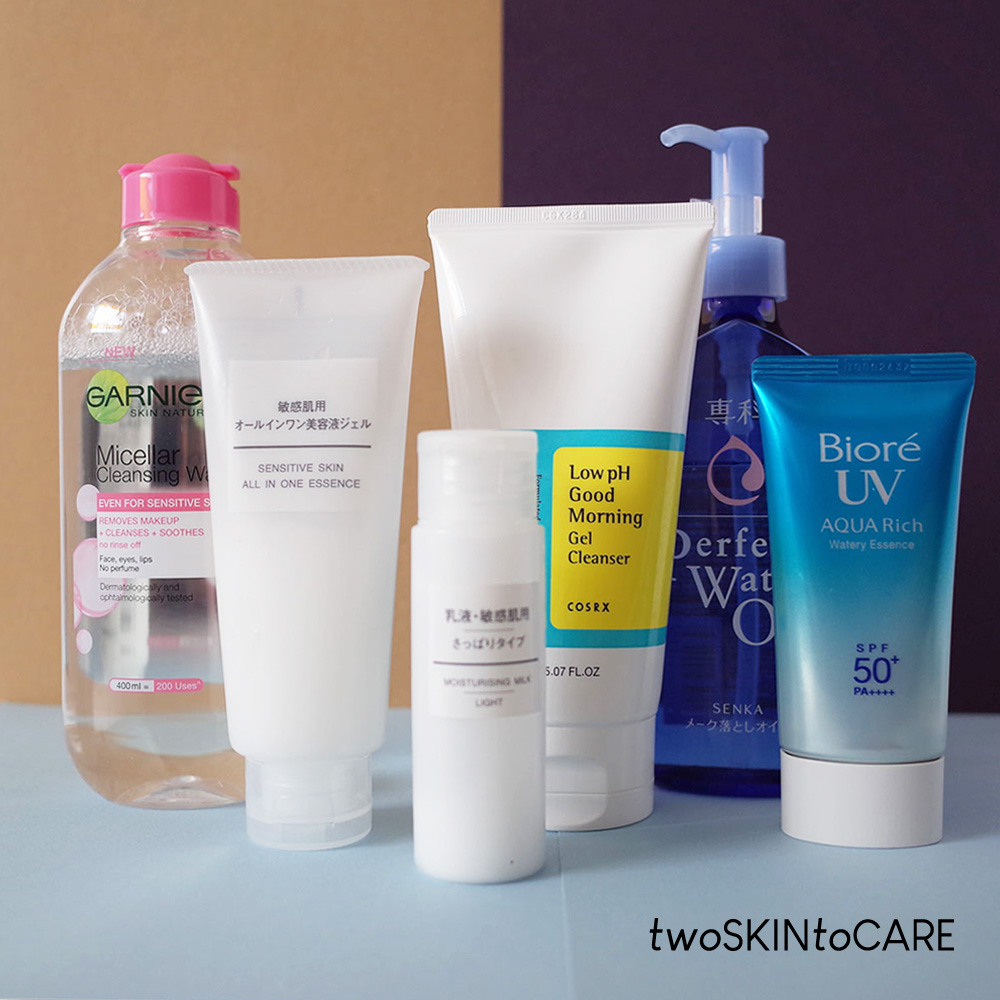 Hi everyone, it's Ayu here! This is our first post in this blog, yeay! Today, I want to share my current AM + PM Routine. I have very simple steps.
For Morning :
I start with COSRX Good Morning Gel Cleanser,
continued with Muji Sensitive Series All-in-One Essence.
moisturize using Muji Sensitive Series Moisturising Milk in Light,
and finished it all with Biore UV Aqua Rich.
That's all for morning skincare, and then I continued right away to apply makeup (sometimes 😀 ).
For Night :
clean my makeup with Senka Perfect Watery Oil,
next step is COSRX Good Morning Gel Cleanser,
and Garnier Micellar Cleansing Water to clean any residue,
after that I usually use exfoliator (mask or scrub) once every 2 days,
I also sometimes use Muji Aging Series Light Toning Water after,
finally I use Muji Moisturizing Milk before bed.
That's all from me for my first post. To see individual review, please check out our Instagram page : @twoskintocare .
Thanks!
---
Written by A.